A Brief History of Toongabbie Sports and Bowling Club
The idea of a Toongabbie Bowling Club was born at a meeting of a Prawn Club at the Toongabbie Hotel in 1958.  Land at the present site was purchased in June, 1958
The foundations for the Clubhouse were laid in September 1959 with the first green completed in November.
November 1960 saw the completion of the second green. In July 1962 further extensions to the clubhouse were completed. The bar was extended in January 1969 and a third green added in February of that year. At the time of installing the third green, it proved a matter of hot debate. The final decision found for an increased and improved bowling area. This proved itself, drawing more members to the Club and allowing the financial position to be such that the members approved a further Clubhouse extension in 1972.
This improvement added 34 squares to the Clubhouse, brick veneering (previously fibro), tiling the roof and sealing the car park.  Another building extension in 1989 costing $400,000 saw more area added to the auditorium and a first floor office facility was built.
In 1995, the rear lounge was converted into a bistro area, which, together with a new contract caterer, became an instant success.
The club was now in a position, where, in 1998, the board of directors decided, that if they were to become competitive in the new millennium, they would have to modernise and enlarge the clubhouse once again.
The whole clubhouse was extended, remodelled and refurbished and to do this, 10 metres had to be taken from the no. 3 green reducing its capacity to five rinks.  A larger bistro area was established, a small function room, an independent gaming room and a members lounge with provision for a TAB to be added.
The newly renovated club was officially opened in August 1999.  The TAB was opened later in August 1999.  At this time the clubs membership was 2500. It now boasts a membership of 10,000 and still growing rapidly.
In 2003, on the western side of the club, the no. 3 green was removed to make way for a large outdoor area; it was opened in time for Melbourne Cup celebrations that year and now proves very popular with lots of young families coming to the club to sample some of the delicious meals on offer or just to enjoy an afternoon with family and friends.
In 2013 the club underwent further extensive renovations totalling $3.5M that has set the standard for smaller local clubs.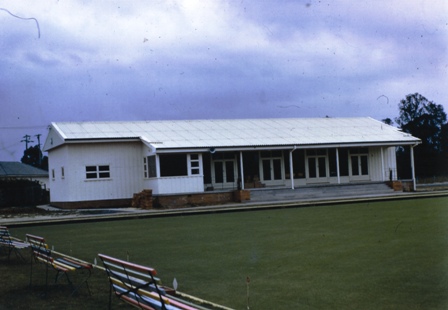 Then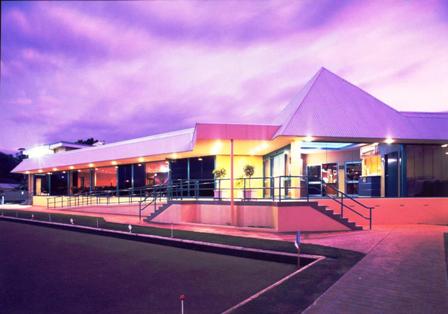 Now