Now Trading  7 days a week from 9AM to 3AM!
A few quick answers to some common Covid related questions ;
How do I prove I am vaccinated?
All patrons over 16 years old need to prove they are vaccinated to enter the club. Click the image below to learn how to get your proof of vaccination.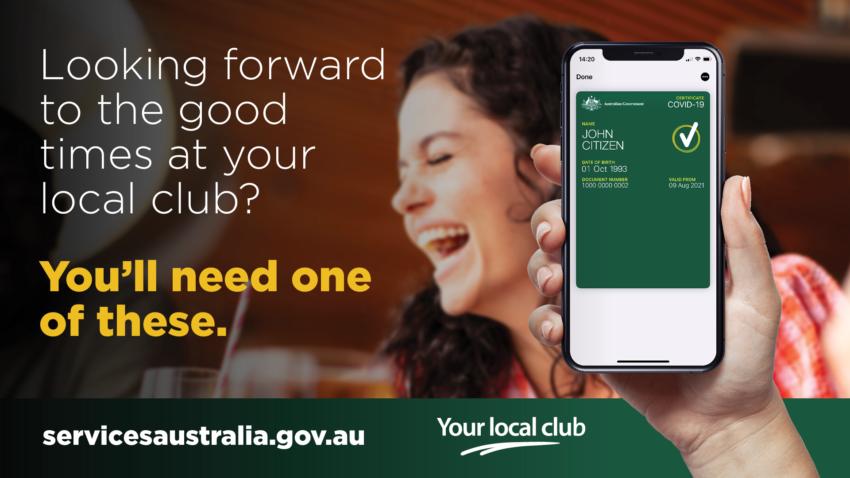 I need to renew my Membership?
Membership Renewals will be extended until  the end of NOVEMBER 2021, and the club will auto renew any member with enough Loyalty Points for the maximum term. (5yrs for $10). Check at Reception on your next visit.
When is the clubs AGM?
The clubs AGM has been moved from October to 29 November 2021.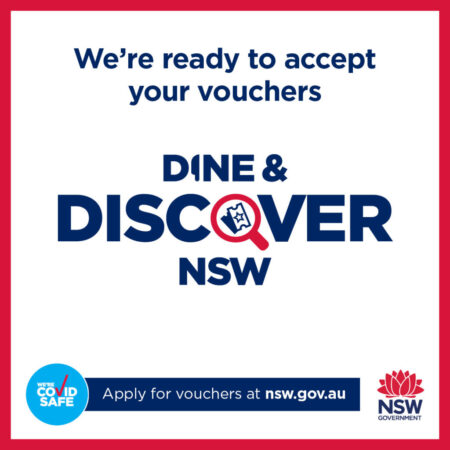 Dine voucher redeemable for any food purchase.
Discover vouchers redeemable through reception for shows, bowls and merchandise.
Toongabbie Sports and Bowling Club is much more than your average bowling club.  Our brand new modern club has fantastic pricing, excellent food,  and  great alfresco areas including a grassed area for the kids and an arcade for the older ones.
With great ongoing promotions and raffles and more than 70 screens throughout the club there is sure to be something appealing to you and your friends. Membership is currently discounted to $5.00 for TWO YEARS or $10 for FIVE YEARS, so join now over the phone between 3PM and 8PM 7days.
COVID-19 – UPDATE
Toongabbie Sports is proudly registered as a COVID Safe Business.
Please ensure you are double vaccinated and have proof of vaccination when you attend the club.
Don't forget everyone must sign in using the Service NSW QR Code as required by NSW Health. We recommend downloading the Service NSW APP.
Get the Android version here Google Play
Get the Apple version here App Store.
Get details of other upcoming shows  here.
At Toongabbie Sports Club we can cater for any private event including seated dinners for up to 200 or smaller more intimate gathering as small as 30*
Did you know Toongabbie Sports directly supports more than 2,500 local sporting participants?
Did you know Toongabbie Sports spends  more than $145,000 a year on sports within your community?
So support the club that supports you!
If Barefoot bowls are what you are after please go to our Barefoot Bowling pages to find out more or contact the club on 8602 3700.