Entertainment
IS BACK BABY!!
Check out Facebook for other activities.
Old School Band – POSTPONED
Ticket holders will be automatically refunded.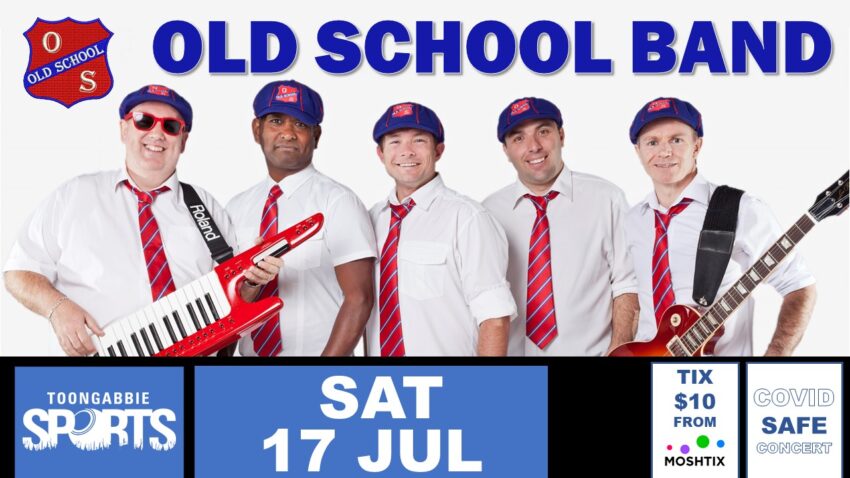 This band has an unapologetic passion for the mighty 80's that is infectious – creating a party atmosphere without inhibition.
'Old School' are a five piece group of professional, experienced musicians that never fail to hook the audience in. Specialising in all the old school hits, this band have been playing together for many years. Their repertoire crosses genres but stays true to the 80's era. 'Old School' respect the original artists and play the songs like the record, so audiences can sing along, out loud and proud.
Wanted the Bon Jovi Show -Sat 31 Jul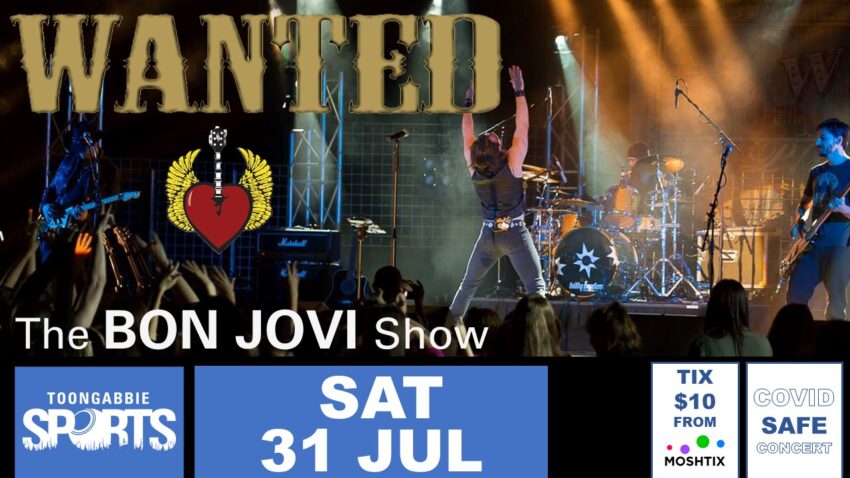 Wanted the Bon Jovi show
Back in 1983 a powerhouse rock group was formed in the back streets of New Jersey that were about to "Runaway" and take the world by storm.
Wanted the Bon Jovi show is a dynamic rock infused show that takes you on a rollercoaster journey down memory lane through the mega hits of one of the biggest and most loved bands in history.
Supported by "Billboard" one of Sydney's most seasoned and requested cover bands and fronted by experienced front man David Berner singing all your favourite Bon Jovi songs in original keys!, "Wanted – The Bon Jovi Show" is guaranteed to rock your socks off!
Soooo many hits.
Lay Your Hands On Me, Bad Medicine, Sleep When I'm Dead, Dead Or Alive, Bed Of Roses, It's My Life, Keep The Faith, Blaze Of Glory, Always, In These Arms, You Give Love A Bad Name, Living On A Prayer and many more …
The Black List – Fri 13 Aug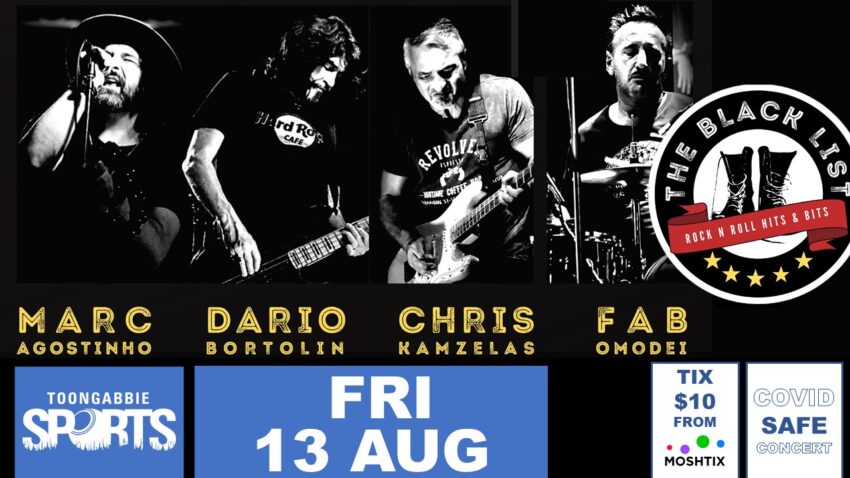 The Black List are a Sydney based supergroup rock n roll act made up of some of Australia's premium session musicians.
With over 15 years of live performing between the 4 band members, the Blacklist began when the lead singer Mark became a top 12 finalist in the country's most successful talent show Australian Idol in 2007.
Their repertoire boasts cover songs by acts like The Beatles, Rolling Stones, Aerosmith, Cold Chisel, The Easybeats, AC/DC and many more.