Entertainment
IS BACK BABY!!
Check out Facebook for other activities.
Two Fires Sat 24 April 2021
Two Fires, Australia's premier Cold Chisel & Jimmy Barnes Show. Bringing together a vast collection of their biggest hits spanning four decades, some of the greatest songs ever written & an unmistakable part of Australian rock culture.
Featuring Cold Chisel classics such as Khe San, Cheap Wine, Flame Trees & Bow River not to mention Jimmy Barnes hits – No Second Prize, Driving Wheels, Lay Down Your Guns, Working Class Man & many more!
Jellybean Jam – Fri 14 May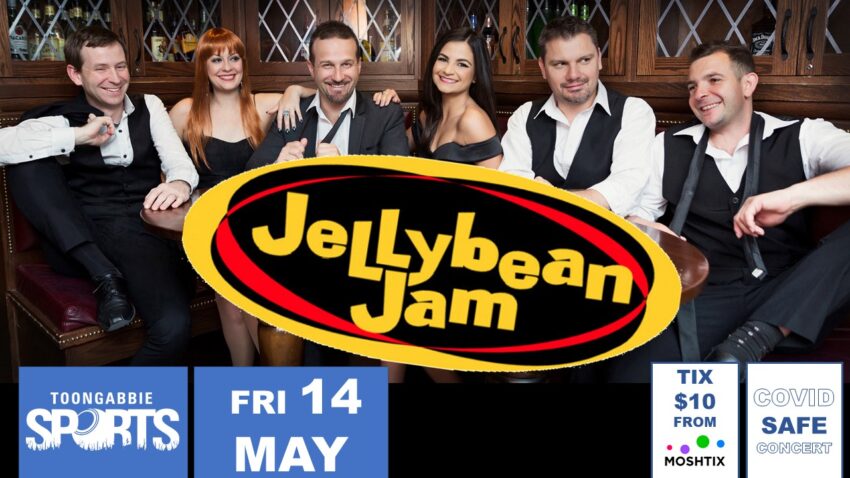 Deliciously tasty, full flavoured hits of yesteryear combined with scrumptious servings of current chart fillers have given Jellybean Jam a recipe for success and has established them as Australia's hardest working corporate party act.
Non-stop medleys ensure non-stop dancing complete with tongue in cheek interpretations of the most memorable party tunes from Disco to Swing, Motown to Latin, Funk, Rock to Pop.
Jellybean Jam has won 8 ACE Awards for Best Dance band and Best Showband in 2019 and has also been nominated for numerous MO Awards.
Lies N Destruction – Sat 29 May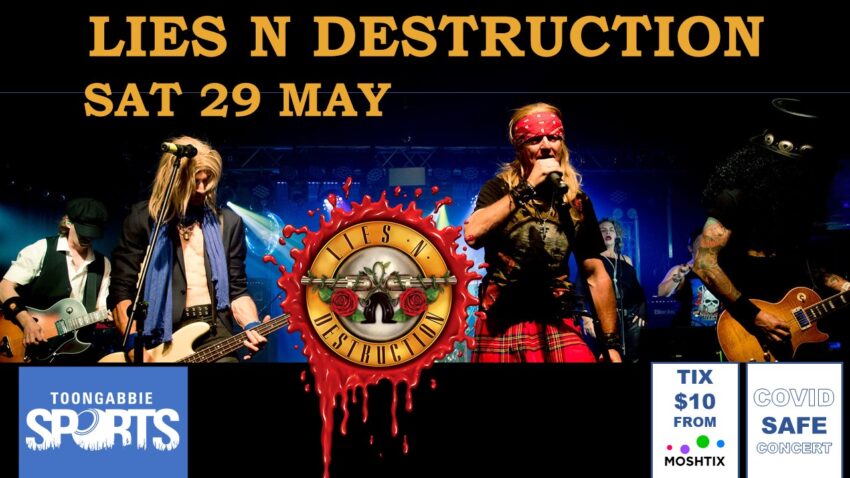 Lies N' Destruction – Australia's Ultimate Guns N' Roses tribute act, brings to life the world's most dangerous Rock N Roll band. Relive the music that defined the late '80s and early '90s, and experience firsthand the decadence and indulgence that shaped generations of obsessive fans
 The band covers material from all of the band's albums, from the faultless debut album Appetite For Destruction with such classics as Sweet Child O Mine, Welcome To The Jungle and It's So Easy, through to GN'R Lies with cult favourites, Patience, Reckless Life and Move To The City. The band effortlessly dives into the Use Your Illusion Double Albums with staples November Rain, You Could Be Mine, Don't Cry, Knockin' On Heaven's Door and even more fan favourites like Civil War, Pretty Tied Up and Right Next Door To Hell.
One Hit Wonders – Fri 11 June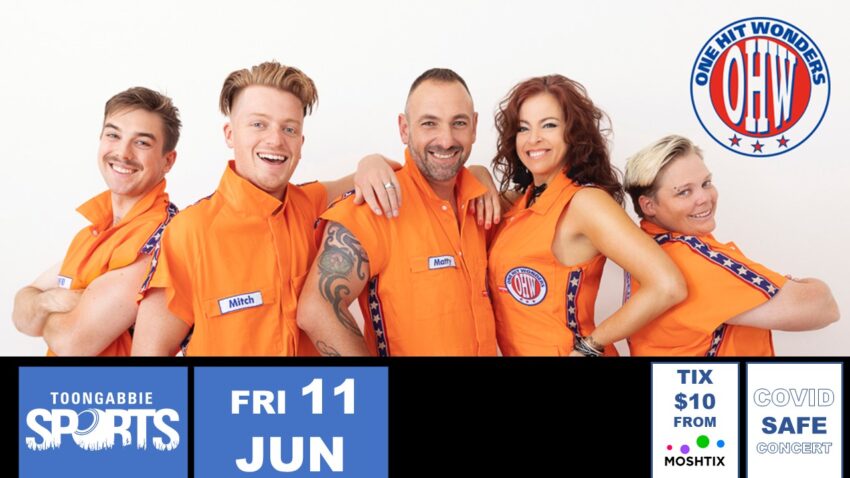 All those shooting stars of the pop world that rose to instant fame with one big tune and then sank into oblivion soon afterwards are indulged with tongue-in cheek irreverence. The band covers musical styles to suit all tastes – from Disco to Glam Rock, Pop to Current Top 40.
One Hit Wonders is a band that plays songs by other bands that had – One Hit!
Since the bands inception in 1991, One Hit Wonders have been a favourite on the Sydney party cover band circuit performing over 2000 shows.
Walking On Sunshine – Katrina And The Waves
I Love Rock N Roll – Joan Jett And The Blackhearts
Blister In The Sun – Violent Femmes
What I Like About You – The Romantics
500 Miles – The Proclaimers
the Radiators – Sat 26 June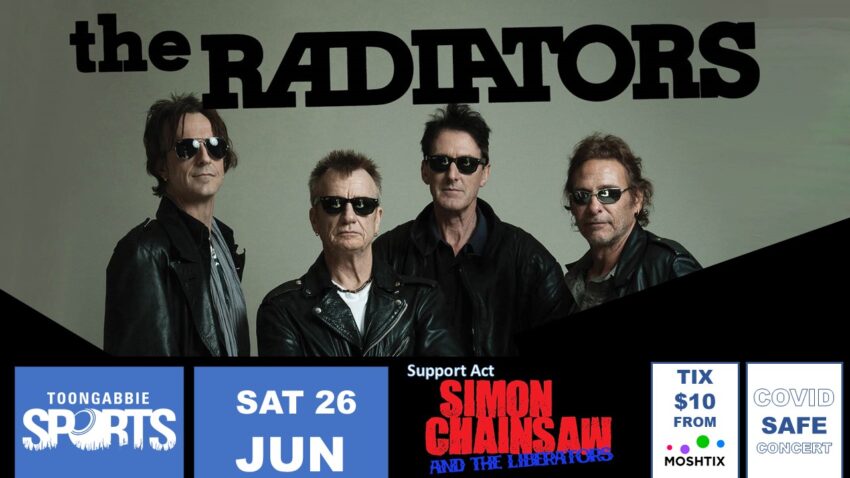 The rock 'n' roll road to stardom is a dangerous road indeed littered with the corpses of starry eyed hopeful's, wannabes ,one hit wonders and jagged "if only's"…while many bands self‐implode before they even leave the garage, victims of classic clashing egos and personalities ……
Few survive…
One of these survivors is Australian band THE RADIATORS who retain their enthusiasm for the music and the fans after more than 35 years of touring together.
The Radiators have carved a niche in the annals of Australian rock history, they have hared the stage with all the great Aussie acts such as AC/DC, Rose Tattoo and INXS with over 4000 shows to their credit, the Radiators have played the music to an estimated 3 million people in Australia and you're next!!
With Support from Simon Chainsaw and the Liberators!