Entertainment
Now bringing you some of the best entertainment on the second Friday every Month and most if it's FREE!
FREE Karaoke Competition every Thursday from 8PM.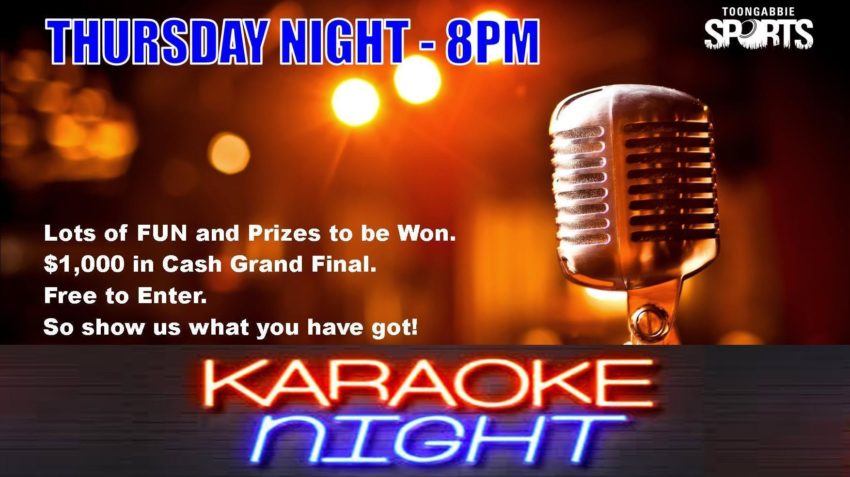 Read on to see what is coming up or check out Facebook.
---
Royale with Cheese – Free Show
A tribute band like no other..
Playing all your favourites from the 80's, 90's and more with a twist of grunge.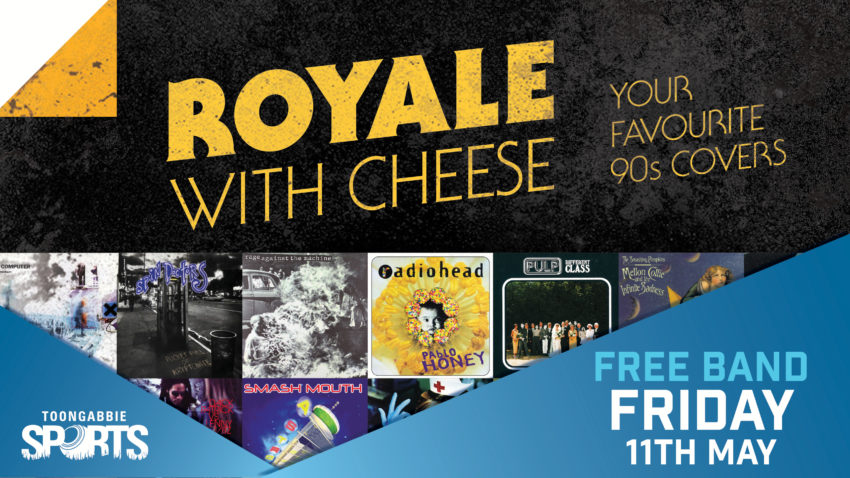 June
Australian Trilogy – Free Show
MIDNIGHT OIL – HOODOO GURUS – CROWDED HOUSE/SPLIT ENZ!
All your favourites songs from 3 great Aussie artists in the one show performed by some of the best musicians & vocalists in Australia.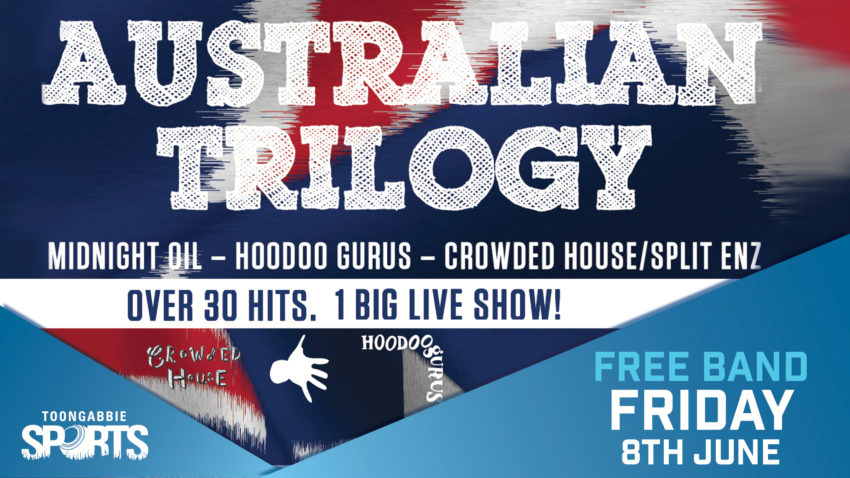 JULY
Heart of the Matter – An Eagles Tribute
'The Eagles Show, The Heart Of The Matter is Australia's most authentic and accomplished tribute to The Eagles.
Featuring Paul McGovern as principal vocalist, Paul is internationally acclaimed as being the closest thing you will hear to Don Henley, until you hear the man himself. You will be taken on a journey through The Eagles career from the early country rock sound to the more rock influences 'Joe Walsh Era' and beyond into selected solo works.
You will be treated to classics like "Take It Easy", "Peaceful Easy Feeling", "The Last Resort", "Life In The Fast Lane", "Desperado", "Witchy Woman" "New York Minute", "Rocky Mountain Way", " New Kid In Town", "Hotel California" and many more songs that will be enough to satisfy the most demanding Eagles Fan.
The Soaring vocal harmonies are all in evidence along with the twin lead guitar sound that characterises The Eagles most enduring song "Hotel California".
The band features Cameron Lees, Graham Lockwood, Jerry Ico and Rob Turner along with Paul McGovern up front.
"You can check out anytime you like… but with 'Heart In The Matter' we guarantee you will never leave!".
Don't miss this world class tribute.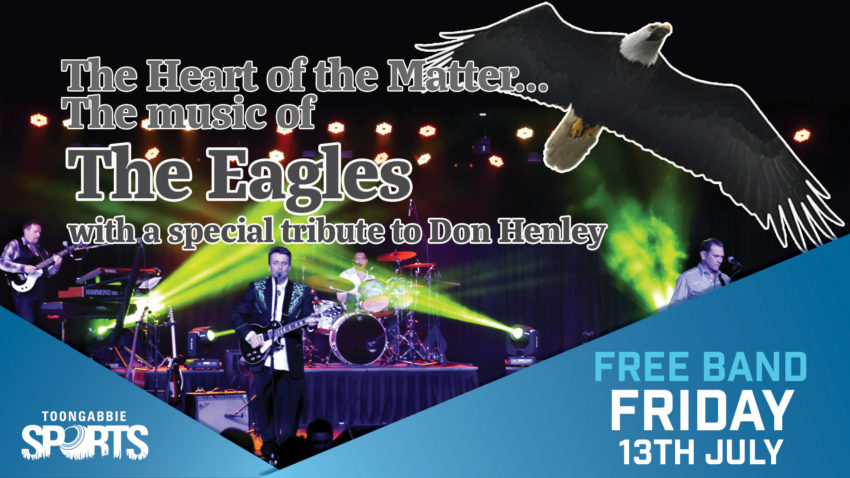 August
Soundbird – Free Show
One of the most energetic cover bands around whose ethos is…
For thousands of years we have enjoyed music to celebrate events, unwind and connect with emotions.Some songs resonate stronger than others and we relate to …them with moments in our lives.
It is these singles that have proven themselves through their own success.
Certain bands and certain songs just seem to connect with an audience and in this current age of iTunes, YouTube and social media new stars are born daily as are new hit songs and older ones re emerge.
Audiences these days are no longer just into one band or even a single genre of music.
In this modern age the album has been shelved and 'singles' have thrived. This has been recognised and subsequently the cover band 'Soundbird' has been put together.
Featuring the renowned vocals and rhythm guitar of Mal Kerslake, Chris Austin on bass, Michael Guz on lead guitar and Wayne Keene on the drums 'Soundbird' brings to you one of the most experienced and sought after cover shows today.