Entertainment
Regretably due to COVID-19 (Corona Virus) all shows have been cancelled or place on hold.
We will recommence these activities once it is safe to do so – WE PROMISE 🙂
Read on to see what is coming up or check out Facebook.
APRIL
The Radiators – Free Show CANCELLED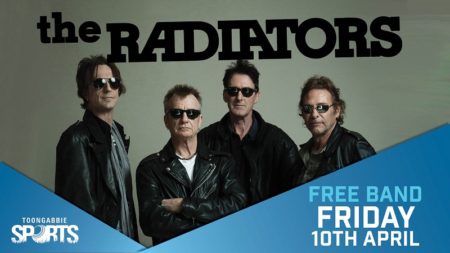 Always a good time with the Radiators!
The rock 'n' roll road to stardom is a dangerous road indeed littered with the corpses of starry eyed hopeful's, wannabes ,one hit wonders and jagged "if only's"…while many bands self‐implode before they even leave the garage, victims of classic clashing egos and personalities ……
Few survive…
One of these survivors is Australian band THE RADIATORS who retain their enthusiasm for the music and the fans after more than 35 years of touring together.