Entertainment
Check out Facebook for other activities.   
AbbasBack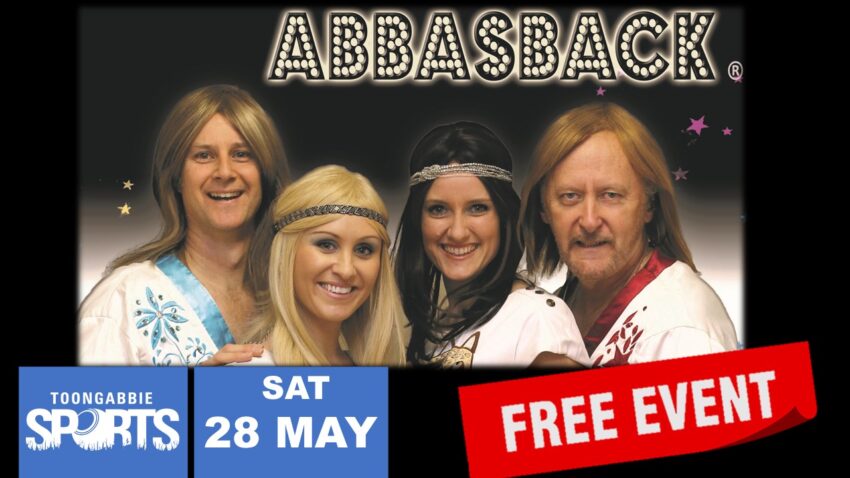 It is no wonder that ABBASBACK is being quoted as "Australia's new No. 1 Abba Tribute Show"
From the outset the goals were set to recreate a premier ABBA concert. ABBASBACK has a modern edge and sophistication to the music. Going beyond ABBA's use of the Spector like "Wall of Sound", their rich vocal harmonies and huge keyboard sounds are joined by soaring guitar lines all combined with sound technology from the current time.
Abbasback have reproduced the costumes and dance moves we all know and love. Sing along to all the Abba hits including Dancing Queen, Super Trouper, Take a Chance On Me, Voulez-Vous, Money Money Money, SOS, Name of the Game, Knowing Me Knowing You, Ring Ring, Waterloo, Honey Honey, Fernando, Thank you for the Music, The Winner Takes It All, Boomer-a-rang, So Long, Gimmie Gimmie Gimmie, Chiquitita, Mamma Mia and more.
ABBASBACK is one concert you do not want to miss. Hear the songs, enjoy the energy from the cast and get ready for a night of ABBA!
Oz Icons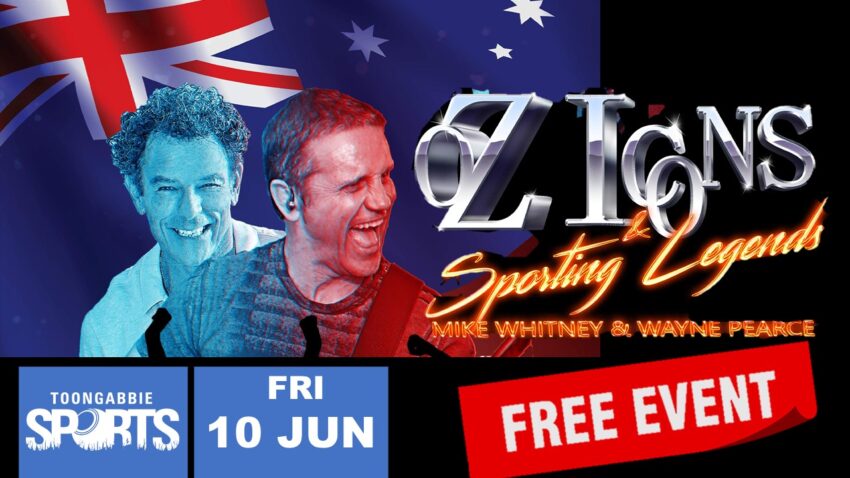 The ultimate line up of homegrown legends and their greatest ever anthems from Australia's rich and diverse musical history are celebrated in this unique live tribute show.
A concert experience for generations with classics from groundbreaking artists like 60's Icons The Easybeats , through the disco era of the 70's with :  The Bee Gees, Little River Band, Sherbet, Skyhooks and more
As well as much loved 80's masterpieces by : INXS,  Noiseworks, John Farnham, Men At Work, Cold Chisel, Pseudo Echo, 1927, Moving Pictures, Mondo Rock and many more.
This show brings Wayne and Mike together for a special gig to relaunch LIVE MUSIC!
Bandcamp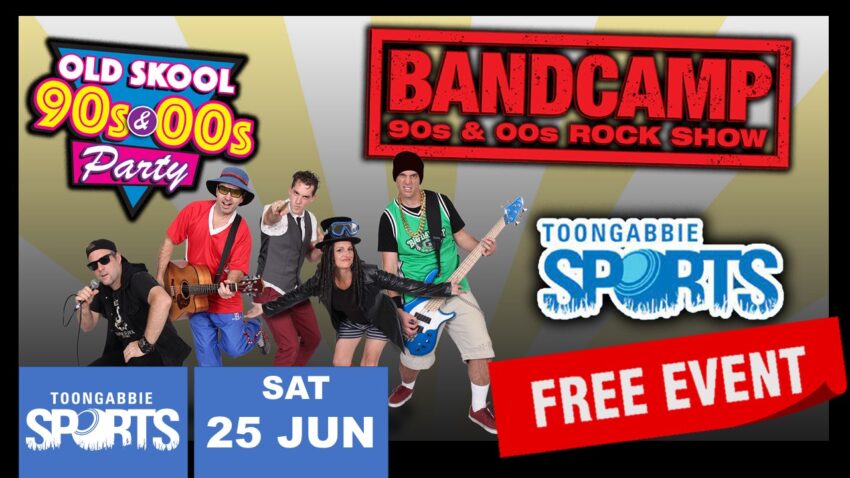 Bandcamp is a tribute to an unforgettable fun era when rock bands embraced humour in the mid 90's and 00's with their humorous lyrics and antics.
Bandcamp replicates the experience for those that are craving a reminiscent night of lighthearted pop rock delivered well musically and visually. It's not just a performance, it's a 90's experience.
Bands like Greenday, Good Charlotte, The Living End, No Doubt, Blink 182, Presidents of the USA, The Offspring, AC/DC and Guns n Roses just kept delivering uplifting, high energy hits that we couldn't get enough of and they're still as popular and appealing today. Mix that with one hit wonders of the time like 500 Miles, Teenage Dirtbag, Horses, Ice Ice Baby, Macarena and you get a unique collection of nostalgic hits.
Eric Grothe & the Gurus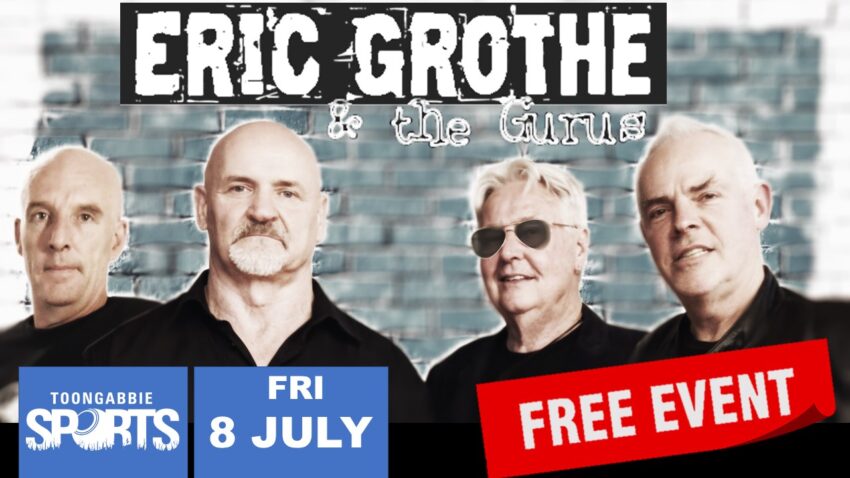 The Gurus perform a selection of the best rock and popular music from the 70's and 80's through to current hits and are fronted by Rugby League legend Eric Grothe on guitar and vocals.
Eric is popular with any audience and enjoys greeting and having photographs with the fans who often bring along their memorabilia for him to autograph.
The band has been delighting Australian audiences since 2006 and have featured many special guest performers including: Dave Gleeson (The Screaming Jets), Jon Stevens (Noiseworks), Wolf Mail (USA blues artist), Mike Vee (Australia's Got Talent Finalist & The Whispering Jack Show), Mal Eastick, Phil Emmanuel, Mark Gable (Choirboys) & Sarah McLeod (The Superjesus).
Rock Rhapsody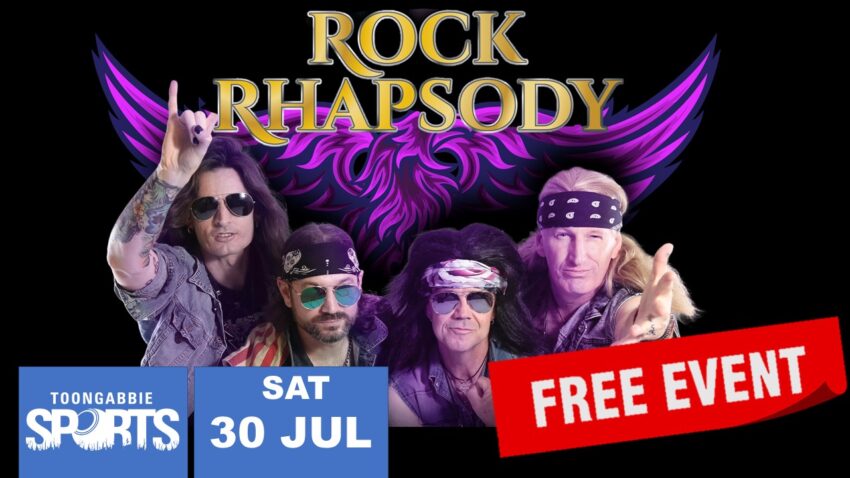 4 men with over half a century in professional music come together to create Rock Rhapsody
As the name implies, it is a tribute to greatest rock acts across many eras.
The idea is simple, recreate the music as faithfully as possible and have a great time doing it.
Lies N Destruction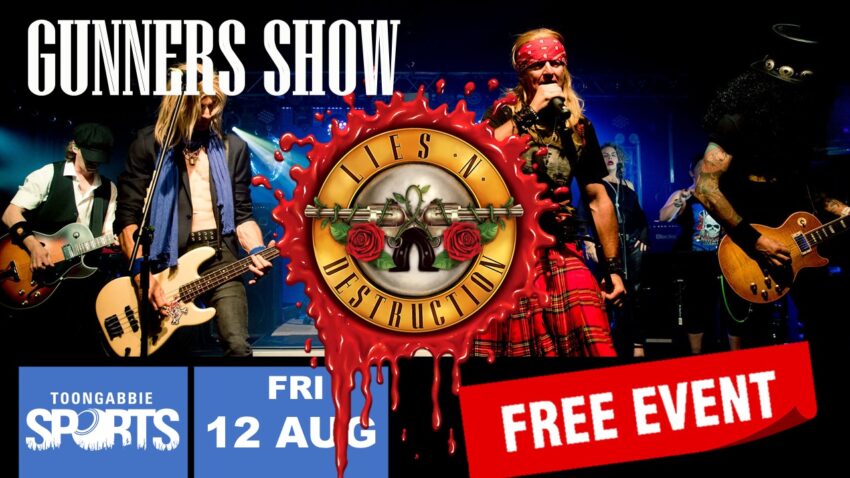 Lies N' Destruction – Australia's Ultimate Guns N' Roses tribute act, brings to life the world's most dangerous Rock N Roll band. Relive the music that defined the late '80s and early '90s, and experience firsthand the decadence and indulgence that shaped generations of obsessive fans
 The band covers material from all of the band's albums, from the faultless debut album Appetite For Destruction with such classics as Sweet Child O Mine, Welcome To The Jungle and It's So Easy, through to GN'R Lies with cult favourites, Patience, Reckless Life and Move To The City. The band effortlessly dives into the Use Your Illusion Double Albums with staples November Rain, You Could Be Mine, Don't Cry, Knockin' On Heaven's Door and even more fan favourites like Civil War, Pretty Tied Up and Right Next Door To Hell.
Free Event!
Kick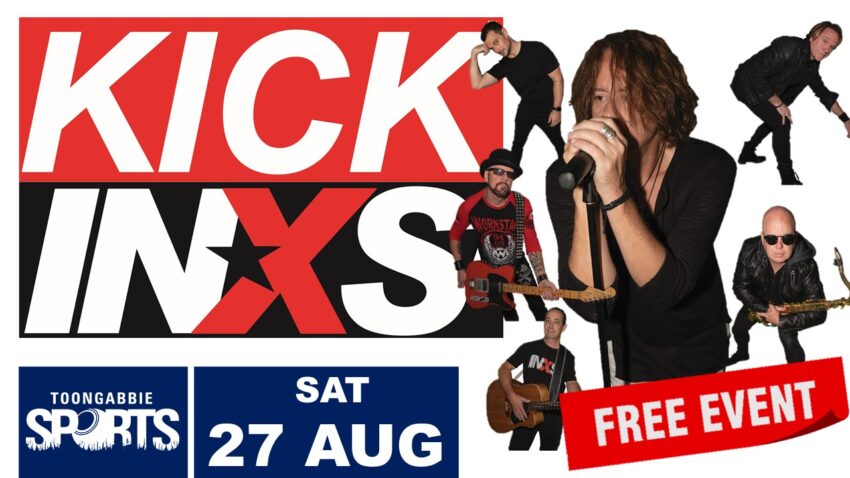 The Kick INXS Show is about celebrating a legacy and the true essence of INXS. KICK pride themselves on delivering the songs of INXS to a modern audience as well as those who grew up with INXS. KICK provides a full visual experience but focus heavily on what made INXS truly great to begin with – the music. The songs of INXS deserve to be experienced live, with all the energy and excitement that made the songs and INXS so great in the first place. KICK have been together for over 10 years, and after a short break are now back with the energy, presence and music that made INXS one of the biggest bands in the world.
KICK INXS is one of Australia's most sort after shows, with full stage production and lighting, and costume changes.
Check out the KICK INXS Show Facebook page;
https://www.facebook.com/Kick-INXS-Tribute-Show-736375219718539/
Free Event!
ACDC/Angels Tribute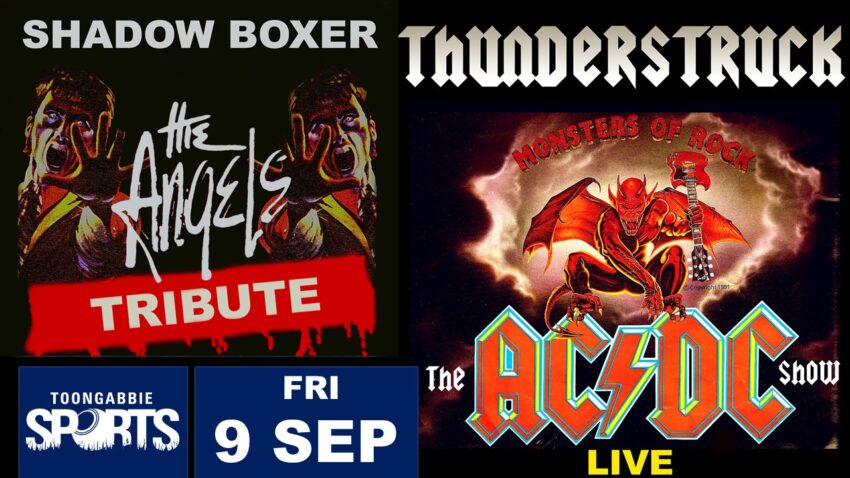 Thunderstruck and Shadowboxer on the same bill!
THUNDERSTRUCK has become Sydney's premier AC/DC Tribute Show. This has come from hard work and trying to get everything right and pleasing the audience show after show. Our formula is we have never done this for the pay we do it because we love it, and it shows time and time again. Thunderstruck is a Sydney based AC/DC tribute band made up of guys who have a passion for Rock n Roll.
The Angels have been making great Aussie music and playing live since 1976. They have enjoyed massive chart topping success and live success through their energetic and sweaty live shows. They were the next in line to carry the flag for Rock n Roll when AC/DC left Australia in the mid 70's to make it in the US and European markets and remain well loved in Oz.