Entertainment
Now bringing you some of the best entertainment on the second Friday every Month and most if it's FREE!
FREE Karaoke Competition every Thursday from 8PM.
Read on to see what is coming up or check out Facebook.
---
 August
Boys Light Up – Australian Crawl
When Australian Crawl first appeared on Victoria's Mornington Peninsula pub scene in 1978, no one had heard a voice like James Reyne's. With his song-writing and unique vocal style, Aussie Crawl soon gathered a local following that began to spread like wildfire into the suburbs of Melbourne and then Australia wide. Their songs had a sense of Aussie Summer Sun, Surf and good times about them and not only were they a big part of our "beach culture", their music appealed to a much wider audience.
And now, almost 40 years later, we're proud to present our tribute to this great band and unique vocalist in our new show Boys Light Up.
Boys Light Up pays tribute to both Australian Crawl & James Reyne in an all live show, featuring hits from "The Crawls" biggest albums and James' stunning solo career.
Australian Crawl.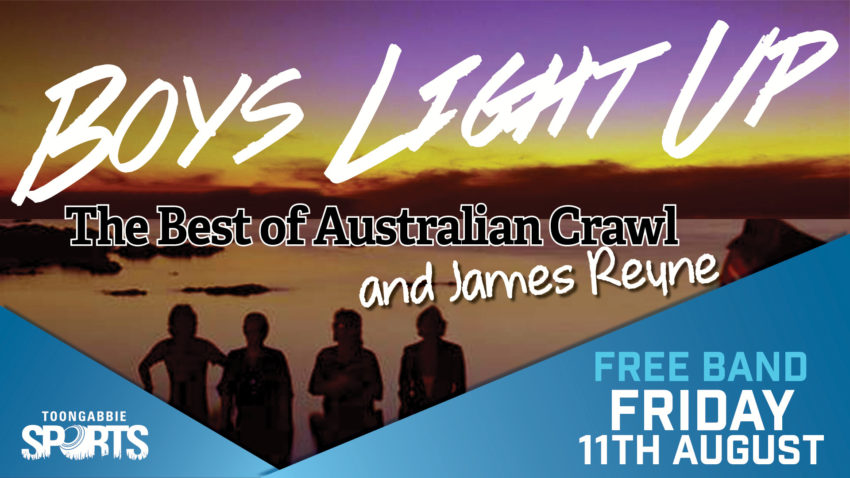 September
Soundbird
Well we just had to get these guys BACK!!
One of the most energetic cover bands around whose ethos is…
For thousands of years we have enjoyed music to celebrate events, unwind and connect with emotions.Some songs resonate stronger than others and we relate to
…
them with moments in our lives.

Audiences these days are no longer just into one band or even a single genre of music.
In this modern age the album has been shelved and 'singles' have thrived. This has been recognised
and subsequent
ly the cover band 'Soundbird
' has been put together.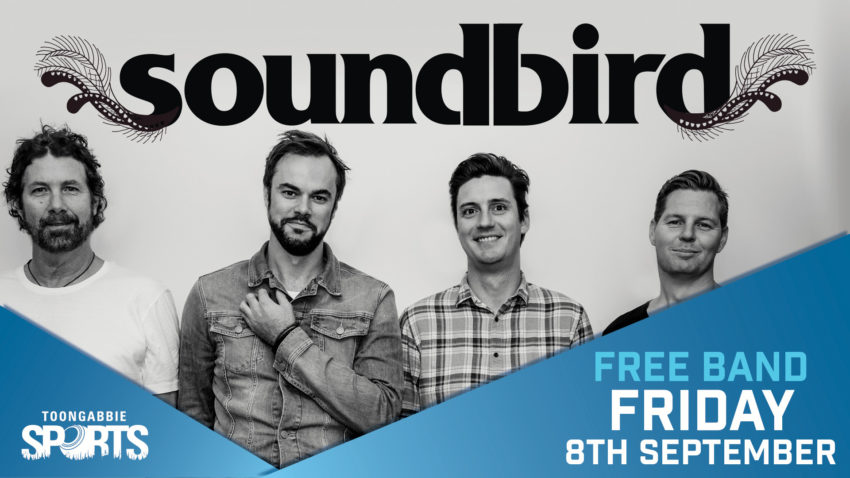 October
Rock City Saints
Stadium rock in a pub. A complete anthology of classic artists from The Doors to Jet. Rock City Saints are truly the new real deal. An explosive rock band that typifies the passion and expertise of the classic rock bands. This band will rock your socks off!
This is the complete AC/DC to ZZ Top of rock!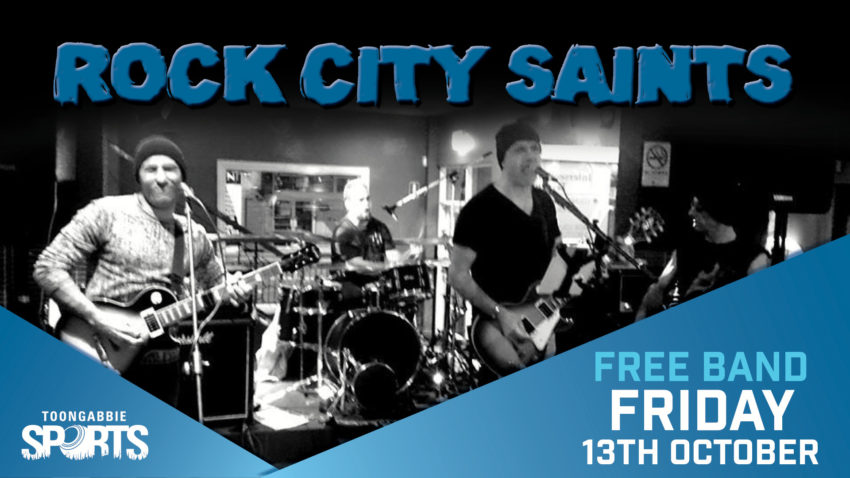 November
Abbalanche
ABBALANCHE – Australia's only award winning Abba Tribute Show (BEST TRIBUTE SHOW – ACE awards 2013, 2011, 2010 and 2009) have been performing Australia's greatest ABBA production show since 1995.
Playing to sell out crowds throughout Australia and internationally, ABBALANCHE take you on an entertaining ride through the hits you know so well. A visually stunning and incredibly energetic show with plenty of crowd participation, ABBALANCHE are a timely celebration of the dazzling costumes, exciting eye-catching choreography, sing-a-long ballads and dance-floor hits.
Complete with the intricacies of the "perfect" Swedish accent and a dash of humour, ABBALANCHE will take you back to a time fondly remembered.
ABBALANCHE recreate the quintessential ABBA sound, totally live, blending beautiful harmonised vocals with an exciting six-piece band.
 ABBALANCHE IS THE ESSENTIAL ABBA EXPERIENCE.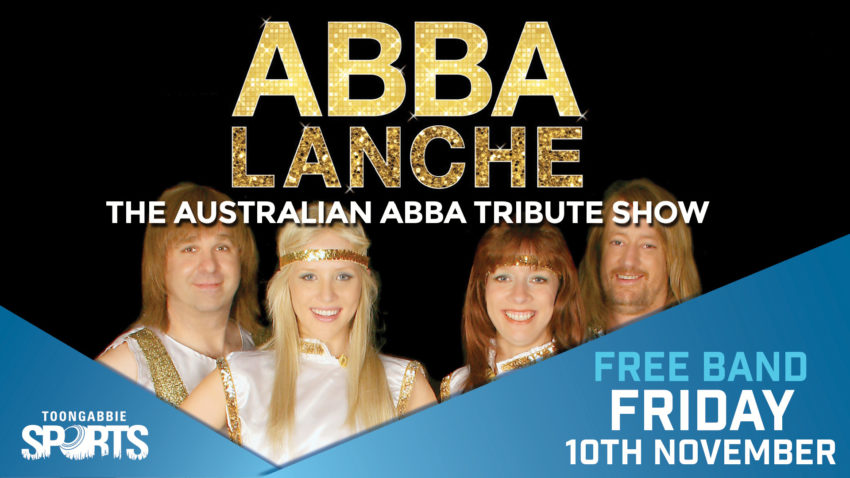 December
MENTAL AS ANYTHING
This is the real deal. One of Australia's iconic Pop bands Mental As Anything are touring Australia with their hits like "Live it Up", "The Nips are getting bigger", "You're So Strong", "Too Many Times", and the list goes on.
Mental As Anything are a phenomenal Australian music success. Today Greedy Smith and Martin Plaza continue the legacy with James Gillard (ex-Mondo Rock), Martin Cilla (The Atlantics) and drummer Jacob Cook.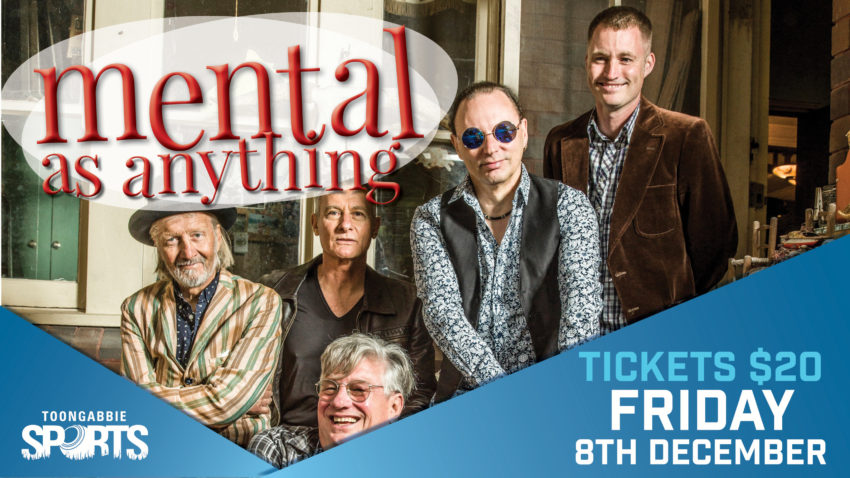 $20 Ticket Members – includes free standard drink on the night.