Entertainment
Now bringing you some of the best entertainment on the second Friday every Month and most if it's FREE!
Read on to see what is coming up or check out Facebook.
---
March
Sportsmans Lunch
You will be hard pressed to find a better day than this – so get a table and impress your friends, colleagues or customers.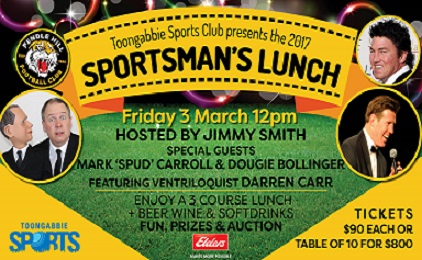 All Access 80's FREE EVENT
They're Back!
This is your VIP pass to the ultimate 80s rock experience.
The biggest hair, the tightest pants, the wildest party outside the sunset strip.
From hard hitting rock to power ballads, all your 80s favourites in one kick-ass show, loud and free at Toongabbie.
These boys have the looks, the moves and the attitude to match, without the substance abuse.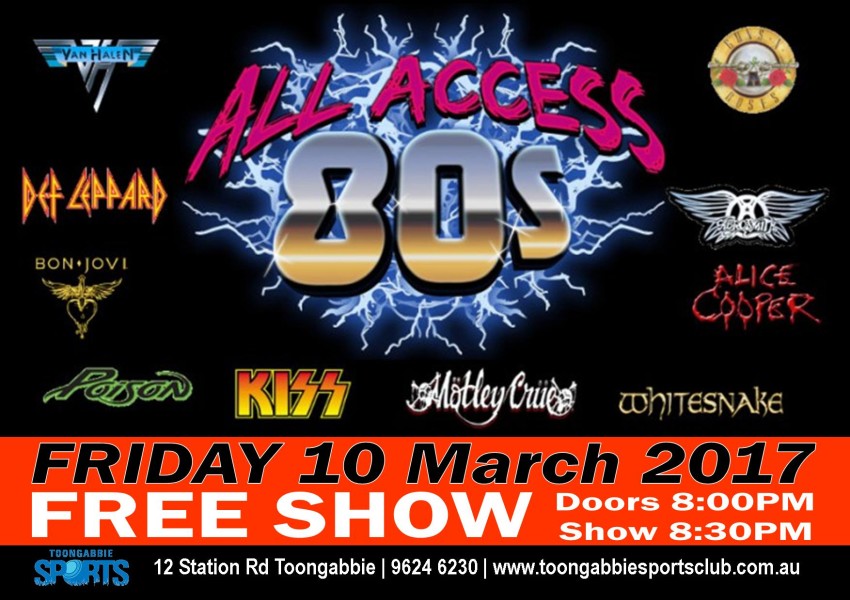 April
Spy V Spy
One of the best pub bands from the 90′s and for People that get 'The Spys', it is more than a trend or a lifestyle accessory, and stands for more than lining up a shot at super stardom – it means something. The bands iconic high energy rock, with hard edged ska / reggae influences and a strong social conscience, give the band and its songs an integrity and life force that has proven difficult to kill.
Slogging it out on the Australian pub circuit for nearly 25 years the band have stayed in touch with its fans, and never sold out. So many classics. You might remember the names but you will remember the songs.
Tickets on sale now – only $10 for Members with Support for the Urban Guerillas.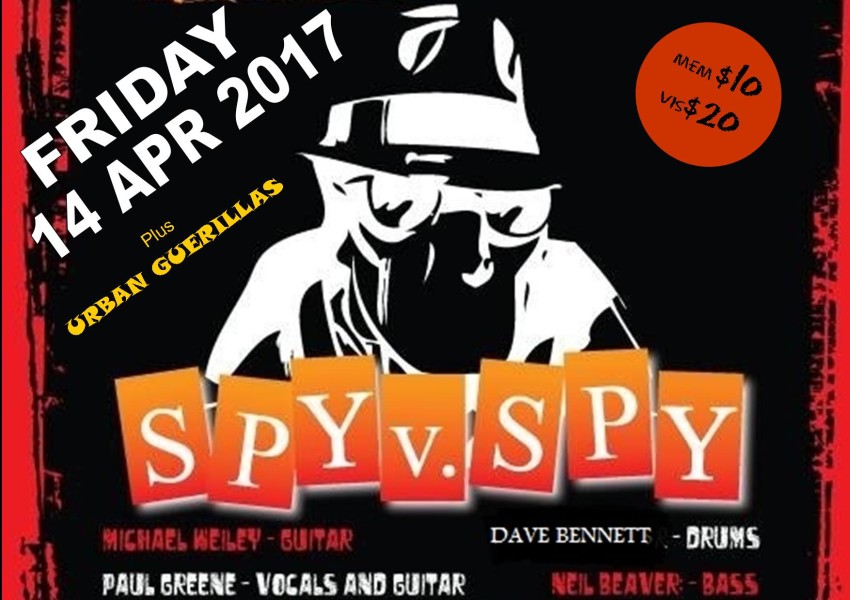 May
Last Stand – Free Show
Cold Chisel songs made their mark in history as some as the best tunes ever to come out of Australian Pub Rock with anthems like Flame Trees, Bow Rover, Cheap Wine, Choir Girl and Khe Sanh.
Jimmy Barnes also made his mark on Australian Rock with songs just as huge like Driving Wheels, Lay Down Your Guns, Little Darling and Working Class Man.
Combine the two and you have LAST STAND – CHISEL BARNES SHOW!
A paramount performance by seasoned performers who have been performing Cold Chisel and Jimmy Barnes songs for more than a decade. Don't miss it.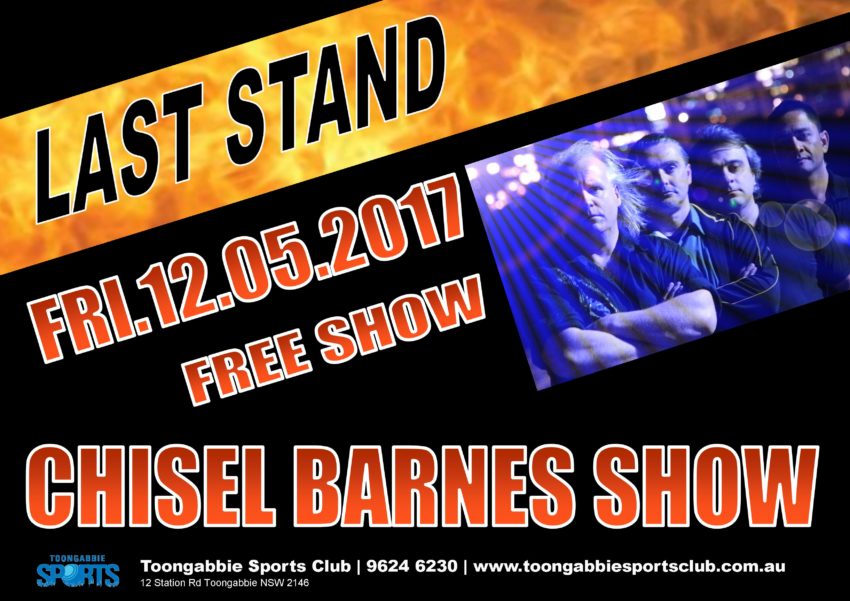 June
The Radiators
The rock 'n' roll road to stardom is a dangerous road indeed littered with the corpses of starry eyed hopeful's, wannabes ,one hit wonders and jagged "if only's"…while many bands self‐implode before they even leave the garage, victims of classic clashing egos and personalities ……
Few survive…
One of these survivors is Australian band THE RADIATORS who retain their enthusiasm for the music and the fans after more than 35 years of touring together.
The Radiators have carved a niche in the annals of Australian rock history, they have hared the stage with all the great Aussie acts such as AC/DC, Rose Tattoo and INXS with over 4000 shows to their credit, the Radiators have played the music to an estimated 3 million people in Australia and you're next!!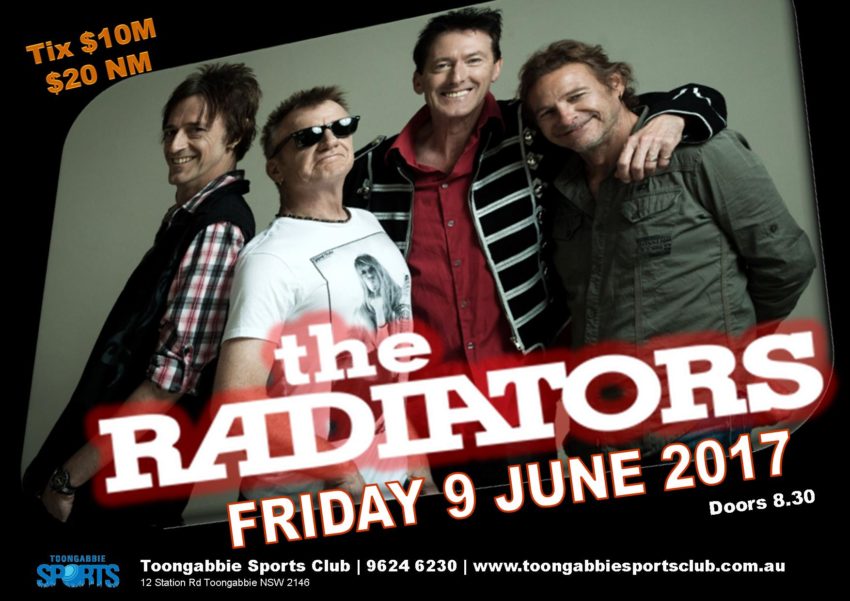 Either bookmark this page or join our Facebook site to stay up to date.