Entertainment
Now bringing you some of the best entertainment on the second Friday every Month and most if it's FREE!
FREE Karaoke Competition every Thursday from 8PM.
Read on to see what is coming up or check out Facebook.
---
 January
UGLY PAST – Free Show
Check out some local talent this month leading into the Australia Day Long Weekend.
It's hard not to love Ugly Past – great songs, lots of energy, songs to rock out to … and they just get better and better with each event. Day or night, love them!!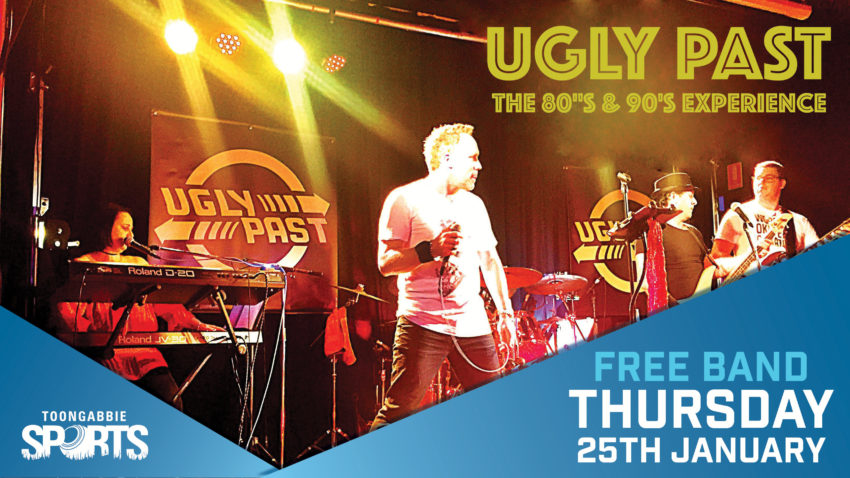 February
INXSive- Free Show
Celebrating 19 years on the road, the Sydney based INXS tribute show continues to WOW audiences with their ability to recreate the sound of INXS. Performing all the big hits from their chart topping albums including KICK, Shaboo Shooba, Listen Like Thieves, X, INXSIVE, The Swing and Elegantly Wasted, the night is guaranteed to have you moving and grooving to that funky rock INXS sound !!
The evening is presented in 3 HUGE sets! The night kicks off with a support set of Aussie Rock songs featuring some of the biggest hits from the 70's, 80's and 90's followed by two huge sets of INXS!! This is definitely…. WHAT YOU NEED!!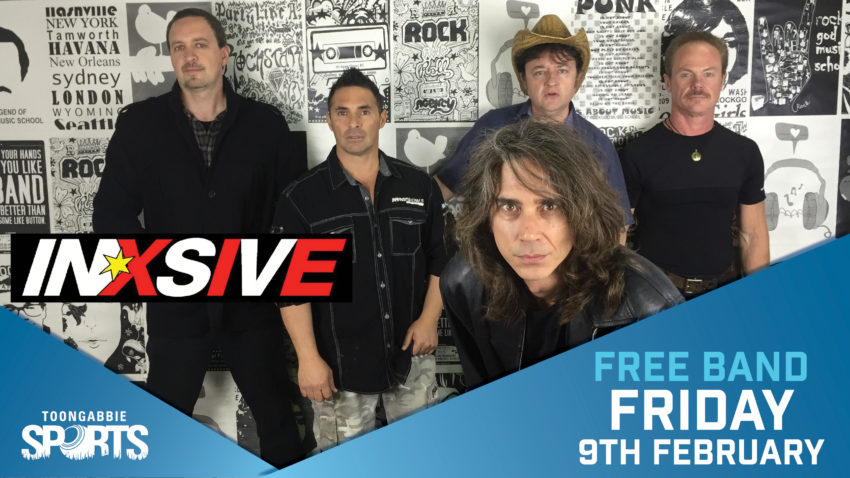 March
Soundbird – Free Show
One of the most energetic cover bands around whose ethos is…
For thousands of years we have enjoyed music to celebrate events, unwind and connect with emotions.Some songs resonate stronger than others and we relate to …them with moments in our lives.
It is these singles that have proven themselves through their own success.
Certain bands and certain songs just seem to connect with an audience and in this current age of iTunes, YouTube and social media new stars are born daily as are new hit songs and older ones re emerge.
Audiences these days are no longer just into one band or even a single genre of music.
In this modern age the album has been shelved and 'singles' have thrived. This has been recognised and subsequently the cover band 'Soundbird' has been put together.
Featuring the renowned vocals and rhythm guitar of Mal Kerslake, Chris Austin on bass, Michael Guz on lead guitar and Wayne Keene on the drums 'Soundbird' brings to you one of the most experienced and sought after cover shows today.